The city of Paris is an open-air museum. It is home to more than 300 museums, most of them are set in old palaces or private mansions. We have selected a few major museums.
Entrance tickets may be purchased on site at the time of the visit or to avoid long queues at the general public ticket counters, your tour guide can provide you directly with the entrance tickets.
The admission fees depends on the museum and must be earmarked : cost varies from €7 to €18 per adult. Reduced price for children.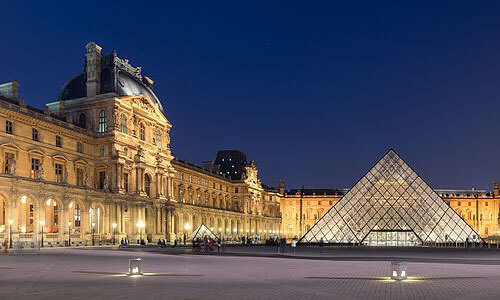 Louvre Museum
Set in the former palace of the Kings of France. It is a historical summary of French architecture. From the Ancient Middle Eastern civilisations to the art of the western countries until the mid-19th.you will walk through centuries of art.
The Louvre is the largest museum in the world by size and its outstanding range of collections.
Two kinds of visit are possible :
________
1st kind of visit. On site appointment in front of the pyramid to look specifically at the masterpieces of sculpture and painting.
Closed on Thursday
Duration : 2 hours
Rate : €195
________
2nd visit : Appointment at your hotel if located in Paris or on site at museum for an overall visit of all iconic masterpieces of each civilization displayed in the museum.
Duration : 4 hours
Rate : €340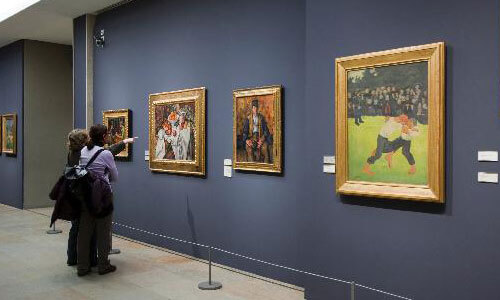 Orsay museum
Considered as an architectural treasure of the metal-frame architecture. This museum is set in an old railway station built for the Paris World Exhibition of 1900. The presented exhibits will help you to understand the major changes and transformation of the 19th century society.
You will see essentially the most extensive collections of impressionist and post-impressionist paintings.
Closed on Monday
Duration : 2 hours
Rate : €195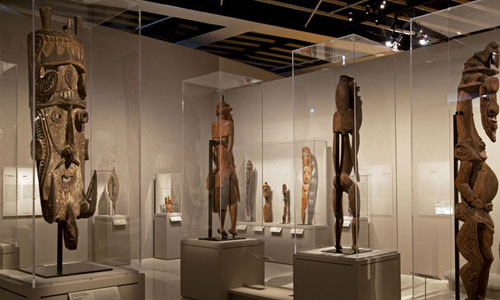 Other major museums
Jacquemart-André Museum : Former private mansion owned by this family. Your visit will take you into the past reliving a wealthy 19th-century residential atmosphere.
Duration : 2 hours
Rate : €195
Rodin Museum : Set in the private mansion where the artist lived and worked. Largest collection of master pieces by Auguste Rodin considered as the father of modern sculpture is displayed.
Closed on Monday
Duration :  1.30 hours
Rate : €190
Nissim-de-Camondo Museum : An extraordinary collection of furniture, works of arts, paintings, tapestries from 18th century located in a private mansion in the centre of Paris.
After losing all his family members when they were deported to the Auschwitz-Birkenau extermination camp, Nissim de Camondo was the only member who survive from a Sephardic Jewish family.
In accordance with the terms of his will drafted
in 1924, he bequeathed his mansion with all the collections to the French State to ensure nothing would be scattered after his death and would benefit the French people.
On site appointment possible.
Closed on Monday and Tuesday
Duration : 2 hours
Rate : €195
New museums recently opened
Picasso's museum : Installed in a former 18th century private mansion in the historic Marais District of Paris, this museum is different from the Picasso works exhibited in London, Madrid or New York. The goal here is less to monumentalize an artist or a style than to tell a complex story of how art is made by one person of protean energy over a specific period of time.
Closed on Monday
Duration :  1.30 hours
Rate : €195
Quai Branly Museum : The Museum was built by the present-day French architect Jean Nouvel.
A museum design full of creativity and fun for the visitor. This new museum is dedicated to the indigenous art and civilisations of Africa, Asia, Oceania and the Americas.
This visit is particularly recommended with children.
Closed on Monday
Duration : 2 hours
Rate : €240